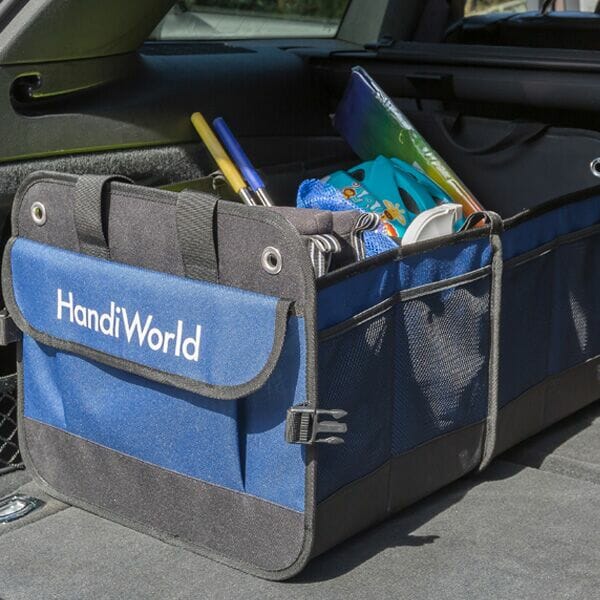 HandiWorld Car Boot Organiser
£20.00
Free UK Delivery
Shipping to Europe
What's In The Box?
Description
Features & Benefits
What's Included
1 x HandiWorld Car Boot Organiser
Description
The car boot organiser from HandiWorld allows you to securely stow a wide range of items from motoring essentials to groceries. With two compartments and a generous number of pockets, there are plenty of places for you to keep your bits and pieces.
The car boot organiser is suitable for any type of vehicle and is manufactured from strong and durable materials. It comes with PE boards that when positioned in the bottom of the compartments create a solid base for added strength and rigidity. Other features include a high visibility warning triangle and buckles that hold the car boot organiser closed in a compact size when not in use.
If you're keen to read more about the technical specification of this product or have any unanswered questions, please visit the FAQs section. Click here to read what customers are saying about HandiWorld.
We're here to help and so if you have a question, please send us an email at info@handiworld.com. We will respond as quickly as we can.
Size: 57 x 37 x 32cms
Suitable for any type of vehicle
Double compartment design
Made from strong and durable materials
PE boards create a solid base
Easily expands and folds
Buckles hold it closed when not in use
Small storage footprint
Mesh pockets
Built-in hi vis warning triangle